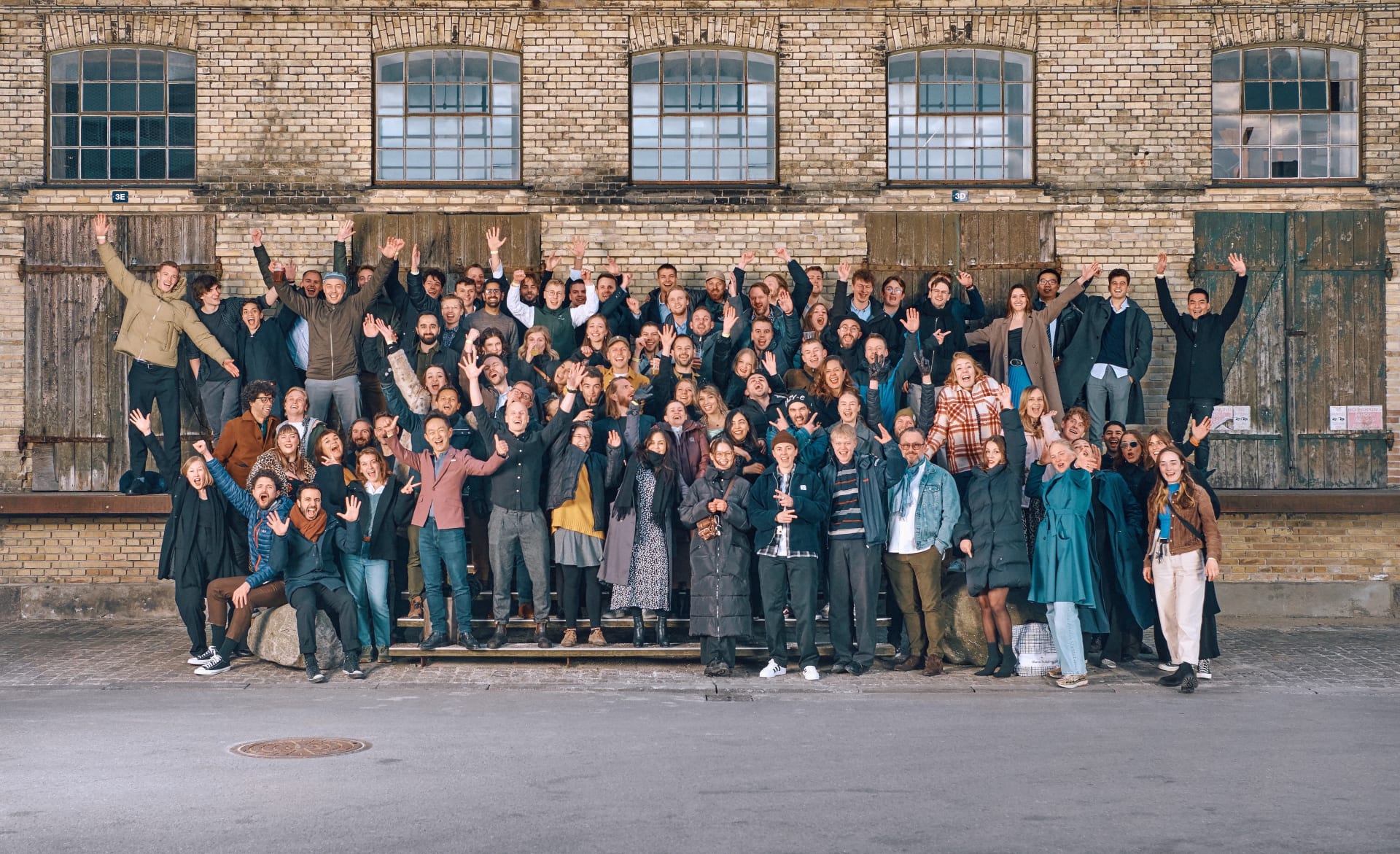 are you ready to make a sound career choice?


At SOUNDBOKS we aspire to build a values-driven organization where everybody can show up each day as their full self. We acknowledge the immense courage it takes to be authentic and vulnerable in the workplace, and it's our responsibility to lead by example and create a space that is both inclusive and psychologically safe.
We advocate a fearless learning culture and wish for you to be brave enough to make mistakes, learn from them and grow as a human being.
Jesper Theil Thomsen, CEO at SOUNDBOKS
meet our people operations team and learn about how we build an inclusive and high performing organization.
if these values resonate with you, we promise you'll fit right in!
Always aspire
Start and end each day, week, month and year with aspiration. Grow with purpose and act with understanding. Learn everything you can and exceed all expectations.
Be brave
Fear is the enemy of progress. Stay open and honest with yourself and others. Step up, support bold ideas, and embrace vulnerability.
Champion community
You could read that two ways. We are, after all, a community of champions. But it is also a call to action: put collective goals first, celebrate togetherness, and have some fucking fun.
Copenhagen
Our birthplace as a company and global HQ with more than 100 people from over 25 different countries. We cover all the bases, from engineering and app development to finance and marketing.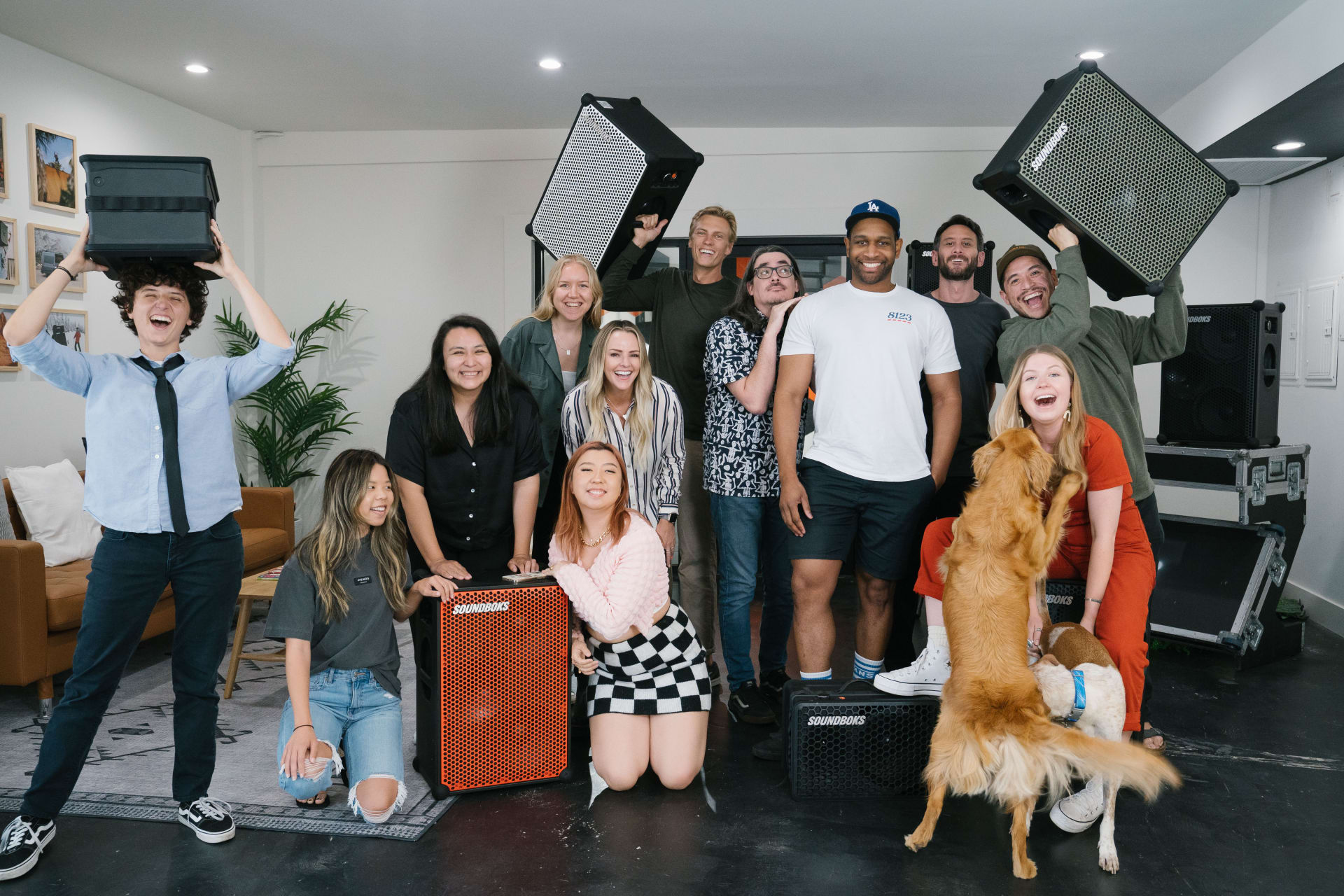 Los Angeles (remote)
In the US, you'll find a small but dedicated group of people who push the SOUNDBOKS agenda in North America. We're a commercial team and practice a full remote setup because that's how we like it.
1. Apply
Send us your application and we promise a fair and objective evaluation based on the requirements of the role.
2. Initial call
We will set up a 15-30 minute phone conversation with a recruiter, where you can ask questions and tell us about yourself. You can expect to answer questions about your motivation and interests, as well as, clarifying key experiences and aligning on salary.
3. Getting to know you
A one hour, conversation style interview with a recruiter and the Hiring Leader. This is where we take the time to truly get to know you. We love to get personal and discuss vulnerable topics, but you decide where the line goes.
Identifying your working style
Depending on the scope and complexity of the role you're applying for, you might receive a psychometric and/or cognitive assessment. Once completed, you'll receive feedback on the results from one of our certified users.
We use these tests to remove biases from the decision-making and as a tool for dialogue, not as a means of defining who you are.
4. Case study
For each new role at SOUNDBOKS the Hiring Leader creates a tailored case study reflecting a real life scenario from the job.
You'll prepare from home and meet with 1-3 members of the team to present your findings. At this point, we're already pretty big fans of who you are but want to make sure that you'll thrive in this particular position.
5. Decision
Your hiring team will meet up to discuss and get back to you with an answer as swiftly as possible.
We're never perfect in our assessment of people but do our best to make objective hiring decisions based on:
1. How do we expect you to integrate with, and compliment, the existing team?
2. How do we expect you to perform within the set of given responsibilities for the role?

relocation support
We'll sponsor your visa and help you settle in

baby friendly
Competitive parental policies and flexible work hours
development in focus
Yearly development budgets & purpose off-sites

Employee shares
Shared ownership for everyone!